Welcome To Walt Disney Worlds Magic Kingdom!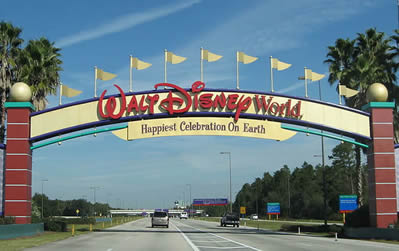 Walt Disney World's Magic Kingdom opened on October 1st, 1971 in Lake Buena Vista, Florida. Walt Disney was a ajor part in the planning of "The Florida Project" but, after his death in 1967, Magic Kingdom was built a larger and more improved version of the Disneyland Park in California. Magic Kingdom has 6 main lands around the theme park for you to enjoy. Main Street, U.S.A. is what you first see as you walk into the park. It has City Hall, the Emporium, the Confectionary and Casey's Corner lining the street. The next stop is Adventureland with classic attractions like Pirates of the Caribbean, Jugle Cruise, Walt Disney's Enchanted Tiki Room, Swiss Family Treehouse and the Magic Carpets of Aladdin.
Frontierland is the American Old West. You can ride Big Thunder Mountain, Splash Mountain, and/or watch the Country Bear Jamboree. Then we move to Liberty Square where you find hitch hiking ghost at the Haunted Mansion and can visit all 44 presiden'ts in the Hall of President's. Next is the wonderful Fantasyland! You can go fly off with Peter Pan, spin on the Mad Tea Party or ride around on Prince Charming's Regal Carrousel. Last but not least, Tomorrowland! Go zoom around on Space Mountain, blast away on Astro Orbiter, laugh away with the best monsters in town at Monsters, Inc. Laugh Floor or cruise on the Tomorrowland Speedway. Which ever land you choose, I promise ALL your dreams will come true and the magic will live on!